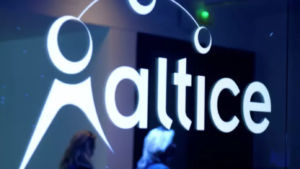 Altice ha marcado el negocio caribeño para su eliminación y planea venderlo en una subasta como parte de sus esfuerzos para reducir la deuda y tranquilizar a los inversores después de ver su precio de acciones reducir a la mitad este mes, de acuerdo con tres personas informadas sobre los planes.
El proceso de venta de Altice República Dominicana, una subsidiaria del holding con sede en Luxemburgo, aún se encuentra en las primeras etapas y los planes podrían cambiar, dijo una de las personas. Un portavoz de Altice se negó a comentar.
A principios de este mes, el fundador de Altice, Patrick Drahi, se reincorporó como presidente y el director ejecutivo de la compañía renunció. Los malos resultados del tercer trimestre agravaron las preocupaciones de los inversores sobre la deuda de deuda de € 51bn de Altice y destacaron los problemas operacionales continuos en su mercado más grande de Francia.
La semana pasada, Altice anunció que planeaba evitar costosas negociaciones y desapalancar su balance al deshacerse de los activos no esenciales, incluidos sus mástiles móviles en Europa. A nivel de grupo, el apalancamiento bruto de Altice después de una juerga de gastos que lo vio adquirir más de 30 compañías en los últimos 15 años se ubica en 5.5 veces las ganancias antes de ingresos, impuestos, depreciación y amortización.
Altice dijo el lunes que había iniciado los procesos para comenzar la eliminación de los mástiles móviles ya en la primera mitad de 2018. También ha destinado a la eliminación de una pequeña empresa en Suiza centrada en clientes de negocios que está valorada en un par de cientos de millones de euros, según dos personas familiarizadas con los planes.
Altice compró la unidad de República Dominicana en 2013 por 1.100 millones de euros al grupo francés de telecomunicaciones Orange. Ofrece servicios móviles y fijos a más de 4.8 millones de clientes en el país. En 2016, Altice República Dominicana registró 717,5 millones de euros en ingresos y 185,2 millones de euros en ganancias operativas, aproximadamente el 3% de los ingresos totales del grupo el año pasado.
Altice superó a Cable & Wireless, ahora parte de la división Lilac de Liberty Global, para el negocio dominicano. Lilac, que se ha separado de Liberty Global en parte para buscar adquisiciones en Latinoamérica y el Caribe donde opera, es visto como un comprador obvio para Altice República Dominicana, que genera grandes cantidades de ingresos de itinerancia del comercio turístico. Un portavoz de Liberty Global se negó a comentar.
El martes, Altice anunció otra reorganización de la administración, esta vez en la filial Portugal Telecom, que lo reemplazará por segunda vez en cuatro meses en Portugal.
Claudia Goya, quien se unió a Altice en julio como presidenta ejecutiva de Portugal Telecom, se convertirá en presidenta de la división, y el director de tecnología de Altice, Alexandre Fonseca, fue ascendido a presidente ejecutivo. Paulo Neves, presidente y ex presidente ejecutivo de Portugal Telecom, abandonará el grupo.
Drahi también trató de tranquilizar a los empleados de Portugal Telecom sobre el compromiso de Altice con Portugal, luego de que un rival afirmara que el plan de Altice para adquirir Media Capital, el grupo de medios que posee la emisora ​​comercial nacional TVI, está muerto.
Mário Vaz, director ejecutivo de Vodafone Portugal, dijo en un periódico nacional el martes que creía que la adquisición de Media Capital por parte de Altice había sido "rechazada" y dijo que sería "malo para el país".
Una persona cercana a Altice dijo que el acuerdo, anunciado en julio, todavía estaba siendo revisado por los reguladores antimonopolio y debería completarse en los próximos meses.
En un correo electrónico a los empleados de Portugal Telecom, visto por el Financial Times, el Sr. Drahi escribió: "Portugal es hoy una de nuestras mayores apuestas en el mundo. Nuestro compromiso con el país, la economía y la innovación es continuar construyendo un grupo fuerte, sólido, moderno y capaz de Altice / Portugal Telecom ".
El Sr. Drahi ha pasado las últimas dos semanas tratando de tranquilizar a los empleados y los inversores de Altice, diciéndoles que el grupo es financieramente estable a pesar del descenso en el precio de sus acciones. Su deuda está garantizada al 85 por ciento con tasa fija y no tiene vencimientos importantes por renovarse hasta el 2022.
Traducido con el google traslate:
Fuente: FinancialTimes: Altice seeks to sell Dominican Republic unit to cut debt
Versión en ingles:
Altice, the French cable group, is planning to sell its telecoms network in the Dominican Republic as part of plans to dispose of non-core assets to reduce leverage and improve its financial position.
Altice has marked the Caribbean business for disposal and plans to sell it in an auction as part of its efforts to cut debt and reassure investors after seeing its share price halve this month, according to three people briefed on the plans.
The sale process of Altice Dominican Republic, a subsidiary of the Luxembourg-based holding company, is still in the early stages and plans could change, one of the people said. A spokesman for Altice declined to comment.
Earlier this month, Altice founder Patrick Drahi reinstated himself as chairman and the company's chief executive resigned. Poor third-quarter results compounded investor concerns over Altice's €51bn mountain of debt and highlighted continuing operational issues in its largest market of France.
Last week Altice announced it planned to shun expensive dealmaking and de-leverage its balance sheet by disposing of non-core assets, including its mobile masts in Europe. At group level, Altice's gross leverage after a spending spree that saw it acquire more than 30 companies in the past 15 years stands at 5.5 times earnings before income, taxes, depreciation and amortisation.
Altice said on Monday that it had initiated processes to begin the mobile masts disposal as early as the first half of 2018. It has also earmarked for disposal a small business in Switzerland focused on business customers that is valued at a couple of hundred million euros, according to two people familiar with the plans.
Altice bought the Dominican Republic unit in 2013 for €1.1bn from French telecoms group Orange. It delivers mobile and fixed services to more than 4.8m customers in the country. In 2016, Altice Dominican Republic recorded €717.5m in revenues and €185.2m in operating profit — roughly 3 per cent of the group's overall revenues last year.
Altice outbid Cable & Wireless, now part of Liberty Global's Lilac division, for the Dominican business. Lilac, which has been separated from Liberty Global in part to pursue acquisitions in Latin America and the Caribbean where it operates, is seen as an obvious buyer for Altice Dominican Republic, which generates huge amounts of roaming revenue from the tourist trade. A spokesman for Liberty Global declined to comment.
On Tuesday Altice announced another management shake-up, this time at subsidiary Portugal Telecom, which will see it replace its chief executive in Portugal for the second time in four months.
Claudia Goya, who joined Altice in July as chief executive of Portugal Telecom, will become chairman of the division, and Altice's chief technology officer Alexandre Fonseca was promoted to chief executive. Paulo Neves, Portugal Telecom's chairman and former chief executive, is leaving the group.
Mr Drahi also sought to reassure Portugal Telecom's employees about Altice's commitment to Portugal, following claims by a rival that Altice's plan to acquire Media Capital, the media group that owns national commercial broadcaster TVI, is dead.
Mário Vaz, chief executive of Vodafone Portugal, said in a national newspaper on Tuesday that he believed Altice's acquisition of Media Capital had been "rejected" and said it would be "bad for the country".
A person close to Altice said the deal, announced in July, was still being reviewed by antitrust regulators and should be completed in the coming months.
In an email to Portugal Telecom's employees, seen by the Financial Times, Mr Drahi wrote: "Portugal is today one of our biggest bets in the world. Our commitment to the country, to the economy and to innovation is to continue to build a strong, solid, modern and capable Altice/Portugal Telecom group."
Mr Drahi has spent the past two weeks trying to reassure Altice's employees and investors, telling them that the group is financially stable despite the decline in its share price. Its debt is guaranteed at 85 per cent with fixed rate and has no major maturities coming up for renewal until 2022.