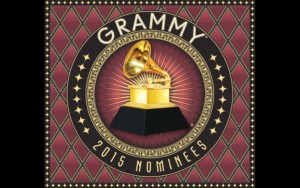 Madrid. (EUROPA PRESS y EFE).- La 57ª ceremonia de entrega de los Grammy 2015 se celebrará este domingo en el Staples Center de Los Ángeles y contará con las actuaciones, entre otros, de AC/DC, Eric Church, Ariana Grande, Madonna, Ed Sheeran, Miranda Lambert, Usher, Sam Smith, SIA, John Legend, Lang Lang, Common o Pharrell Williams.
Katy Perry es la última artista confirmada por la Academia de la Grabación para subir al escenario del auditorio Staples Center, noticia que llega tras su reciente y aclamada actuación en el descanso de la Super Bowl, la popular final de la liga de fútbol americano.
Las principales categorías de los Premios Grammy cuentan entre sus nominados con artistas de Sony Music, con Beyoncé, Sia y Pharrel Williams entre los más destacados, con nominaciones en 28 categorías. Las estrellas de la compañía han sido distinguidas por sus trabajos en 2014 en un total de 28 categorías, entre ellas las de Grabación del Año (Chandelier, de Sia, y All about the bass, de Meghan Trainor) y Canción del Año (All about the bass, de Meghan Trainor, Chandelier, de Sia.
En la categoría de Mejor Interpretación Solista Pop están nominados John Legend por All of me (Live), Sia por Chandelier y Pharrell Williams por Happy (Live). Y en Mejor Interpretación de Dúo/Grupo, han logrado la distinción A Great Big World con Christina Aguilera por Say something y Katty Perri feat. Juicy J por Dark horse.
Barbara Streisand está nominada al Mejor Álbum Pop Vocal Tradicional (Partners) y Miley Cirus al Mejor Álbum Pop Vocal (Bangerz). Jack White, mientras, ha sido seleccionado en las categorías de Mejor Interpretación Rock, Mejor Canción Rock y Mejor Álbum de Música Alternativa con Lazaretto, categoría esta última en la que también fue nominado Cage The Elephant con Melophobia.