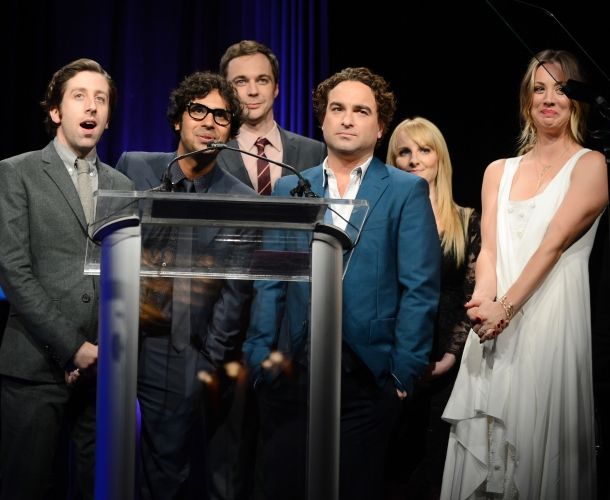 Pese a que la CBS anunció en el 2013 tres temporadas más de The Big Bang Theory, las negociaciones por un aumento de salario por parte de Jim Parsons (Sheldon), Johnny Galecki (Leonard) y Kaley Cuoco (Penny) con la cadena  televisiva  aún continúan.
De acuerdo al The Hollywood Reporter el trío protagónico de la serie más vista actualmente en Estados Unidos ganan 325 mil dólares por episodio, por lo que desde el pasado septiembre buscan que la CBS les aumente el sueldo a un millón de dólares.
Quienes también buscan una modificación de su salario son Simon Helberg (Wolowitz) y Kunal Nayyar (Raj). Mientras que Melissa Rauch (Bernadette) y Mayim Bialink (Amy), quien está nominada al Emmy, ya firmaron su contrato para las
Desde la segunda temporada The Big Bang Theory es una de las series favoritas de la audiencia estadounidense con una media que en algunos días llegó a más de 20 millones de espectadores y la cifra crece al paso de cada temporada por capítulo.
Y no sólo es querida por el público, también ha sido reconocida con varias nominaciones a los premios Emmy, Globos de Oro y People's Choice Awards.
The Big Bang Theory es producida por Warner Bros y Chuck Lorre. La primera temporada fue emitada en el 2009 y contó solo con 17 episodios.