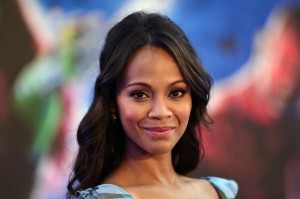 El ya confirmado embarazo de Zoe Saldaña es de mellizos, aseguró hoy una publicación del sitio web E! News latino, a quien una fuente privilegiada le confesó que "¡Ella está encantada!".
A la estrella de 36 años ya se le notaba su pancita de tres meses. Para la premiere de The Guardian of the Galaxy lució un Louis Vuitton que hacía énfasis en sus nuevas curvas.
La también protagonista de Avatar y Star Trek Into Darkness se casó con el artista italiano Marco Perego en junio del año pasado en Inglaterra.
Según Us Weekly "Zoe siempre ha querido una familia grande, y Marco también". "Nos encontramos el uno al otro, y fue ese deseo y no esa necesidad lo que nos unió", expresó Saldaña durante el fin de semana a la revista People.