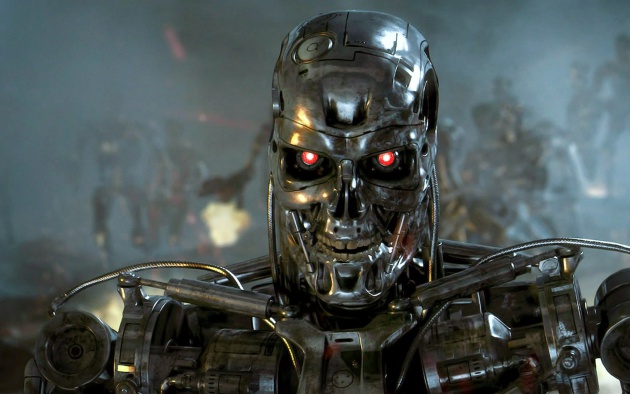 La quinta entrega de Terminator, dirigida por Alan Taylor (Thor: El mundo oscuro y Game of Thrones) y de nuevo con Arnold Schwarzenegger como protagonista, ha comenzado a rodarse en Nueva Orleans, anunciaron este jueves Paramount Pictures y Skydance Productions.
Schwarzenegger retoma así el protagonismo de la saga, que tuvo en las tres primeras películas y que perdió en la cuarta en favor de Christian Bale, y la actriz británica Emilia Clarke, conocida por su papel en Game of Thrones, dará vida al personaje de Sarah Connor.
Jason Clarke, Jai Courtney o J.K. Simmons figuran también en el reparto de la nueva Terminator, con guión de Laeta Kalogridis (Ávatar) y Patrick Lussier (Furia ciega).
La saga sobre el cyborg enviado del futuro para acabar con los humanos comenzó en 1984 bajo la dirección de James Cameron y ha recaudado más de mil millones de dólares en las taquillas de todo el mundo.
Paramount distribuirá la quinta entrega en el verano de 2015.